Pathpoint Launches Nautilus Insurance Group as a Carrier Partner
June 09, 2022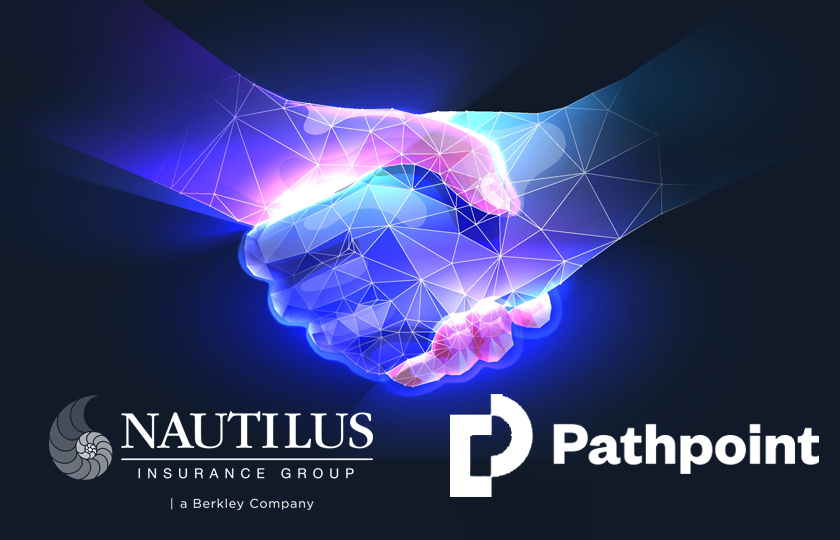 San Francisco, Calif. - Pathpoint, a digital platform for placing small commercial E&S business has teamed up with Nautilus Insurance Group. This partnership enables Pathpoint to offer a larger breadth of coverage to thousands of insurance agents who place risks on the platform.
Founded in 2017, Pathpoint is the first digital wholesale broker to create a comprehensive solution to the often complex and time-consuming process of placing small commercial E&S accounts. By combining world-class technology and first-class service to automate underwriting and offer agents bindable quotes from multiple, best-in-class E&S carriers in minutes, Pathpoint simplifies an often frustrating and complicated process for agents.
"Expanding available markets on Pathpoint is crucial to helping retail agents take more pain out of their small commercial E&S placements," said Alex Bargmann, Pathpoint's Chief Executive Officer. "We're thrilled to add such a well-respected name like Nautilus to the list of carriers we offer through Pathpoint."
"Enhancing our digital distribution footprint with Pathpoint fits securely with our strategic growth and underwiring profitability plans, shared Bill Floros, Nautilus' Chief Underwriting Officer. "As industry leaders, Pathpoint and Nautilus combine to deliver best in class product and delivery to a segment of customers that deserve exceptional speed and service."
Nautilus Insurance Group, focuses on small to medium Property and Casualty risks for both admitted and non-admitted markets, making it a good fit for Pathpoint's distribution base. Agents working with Pathpoint can get streamlined access to Nautilus General Liability and Excess Casualty solutions in core E&S verticals including Contractors and LRO.
About Nautilus Insurance Group
Nautilus Insurance Group (www.nautilusinsgroup.com) is a leading U.S. Commercial Excess and Surplus and Specialty Lines provider of insurance solutions to appointed Managing General Agents. Nautilus Insurance Group writes on behalf of Nautilus Insurance Company and Great Divide Insurance Company and is a proud member of W. R. Berkley Corporation, whose member insurance companies are rated A+ (Superior) by A.M. Best Company.
About Pathpoint
Pathpoint, Inc. is the technology solution that streamlines placing small commercial E&S accounts for retail insurance agents. We combine proprietary technology and first-class service to give agents bindable quotes from multiple, A-rated carriers instantly for Contractors, Vacants, Lessor's Risk, Restaurants, and Cyber products. Pathpoint is licensed in all 50 states and a coverholder at Lloyd's of London. To learn more about Pathpoint, visit www.pathpoint.com.